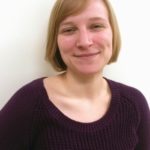 Patricia Levesque, MS
Research Study Coordinator
Department of Otolaryngology
Massachusetts Eye and Ear Infirmary
243 Charles Street, Boston, MA 02114
Patty has engaged in clinical research over the past 2 years as a Study Coordinator at Mass Eye and Ear. She has worked on a variety of projects from drug trials to research repositories. She has worked with Dr. Cohen performing research on children with hearing loss during her time at Massachusetts Eye and Ear.
Abstracts/Posters
SEQaBOO: (SEQuencing a Baby for an Optimal Outcome) – Charting a Path for Newborn Screening. Brigham and Women's Hospital, Boston, MA. Discover Brigham, November 9, 2017
SEQaBOO: (SEQuencing a Baby for an Optimal Outcome). American Society of Human Genetics. Orlando, Florida, October 17-21, 2017