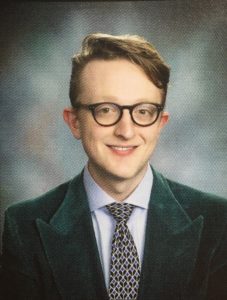 Matthew Stenerson 
Clinical Research Coordinator
Massachusetts Eye and Ear
243 Charles Street
Boston, MA 02114
Matt grew up in Wisconsin Rapids, WI, and developed an interest in medicine at a young age. Following high school, he spent a year volunteering in healthcare- and education-related capacities in Tanzania, Nepal, and Vietnam.  He then attended Brandeis University, where he conducted quantitative neuromorphology research in Eve Marder's lab.  He graduated with honors in 2019, receiving a BS in neuroscience, biology, and psychology, as well as an MS in neuroscience.
He is currently a clinical research coordinator at Massachusetts Eye and Ear, where he is motivated by the basic prospects of helping patients be themselves and experience the world to the fullest extent possible.